Gaon Ki Gori – (Archived)
Gaon Ki Gori, a Romantic/Family-Social Drama, was the second highest grossing Indian film of 1945.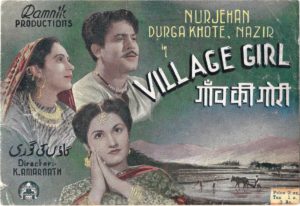 SONGS:

 https://en.wikipedia.org/wiki/Gaon_Ki_Gori
A noteworthy feature of this film is that it has the first Hindi song sung by the legendary Mohammad Rafi.
That song marked the launch of a long and distinguished career as a playback singer for the great Rafi.
Mohammed Rafi always considered his chorus singing with G.M.Durrani for the song
"aji dil ho kaaboo mein to dildaar ki aisi taisi " from "Gaon ki Gori" to be his first Hindi Film song.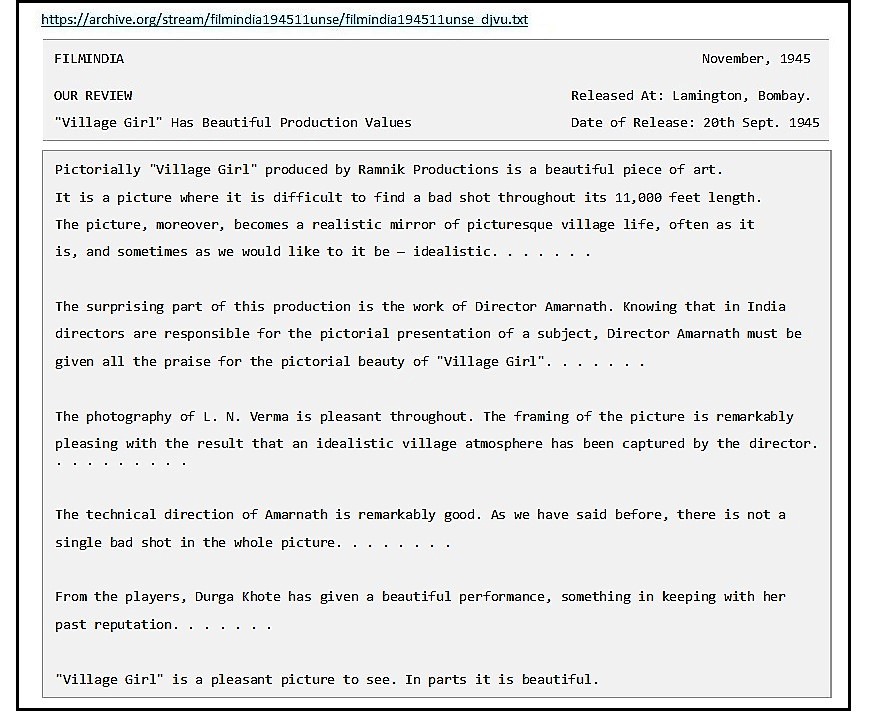 100 years of Bollywood: The films that started it all
As Indian cinema completes 100 years, here is a look at the greatest movies from the 1930s and 1940. ………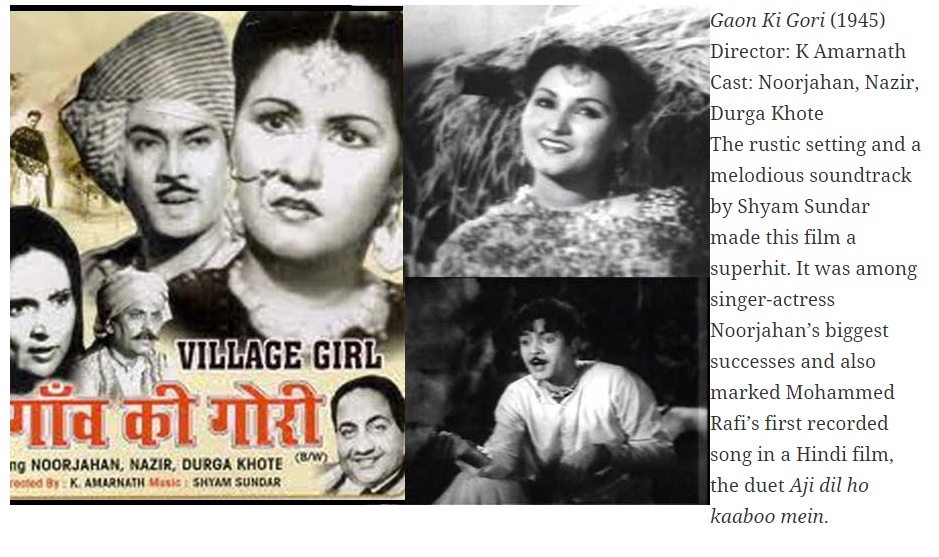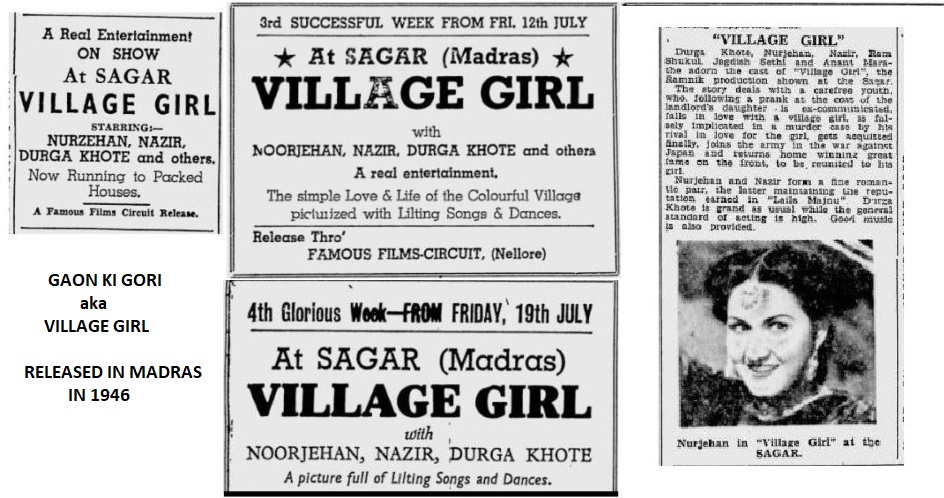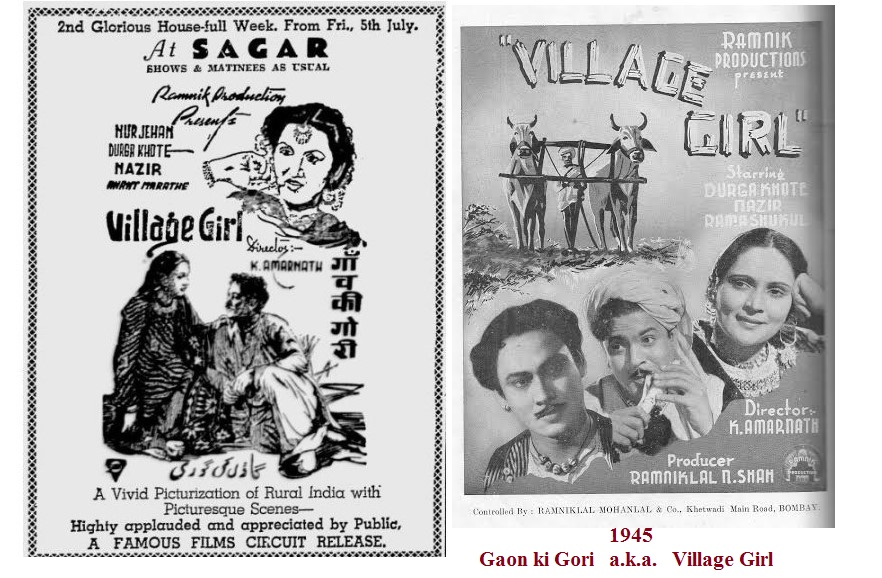 REFERENCES
PUBLISHED: MAY 2013
UPDATED:



"