Gaon Ki Gori – 1945
Gaon Ki Gori

aka

Village Girl

, a Romantic/Family-Social Drama, was the second highest grossing Indian film of 1945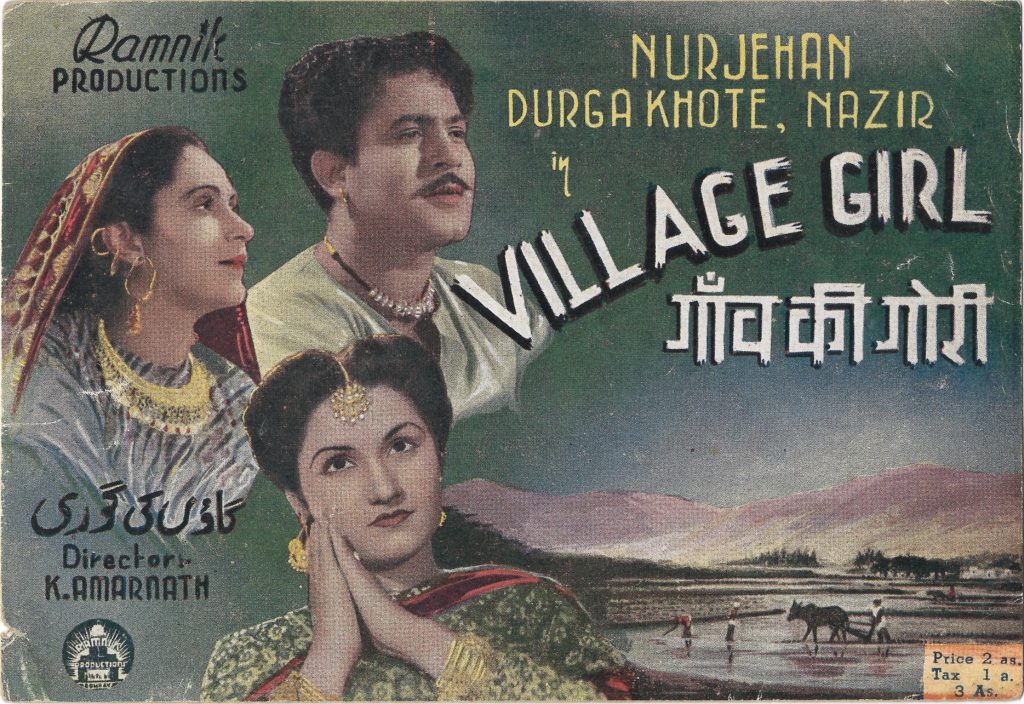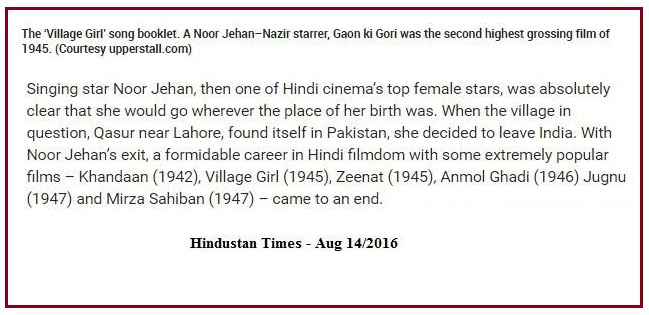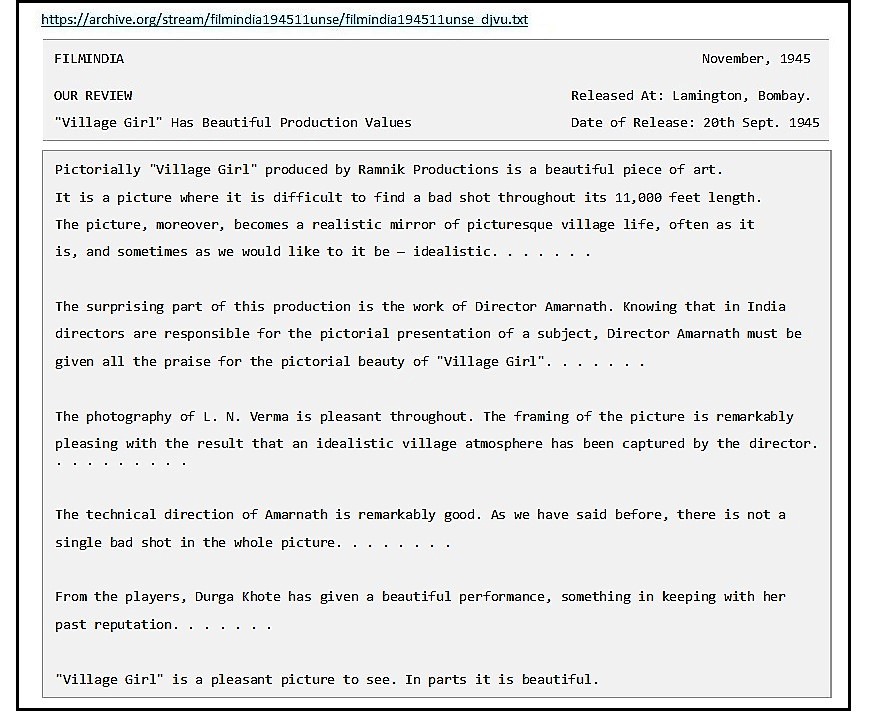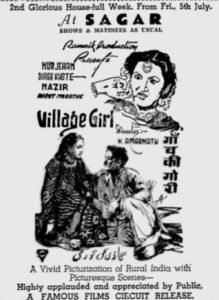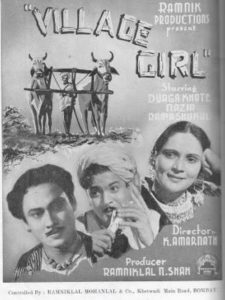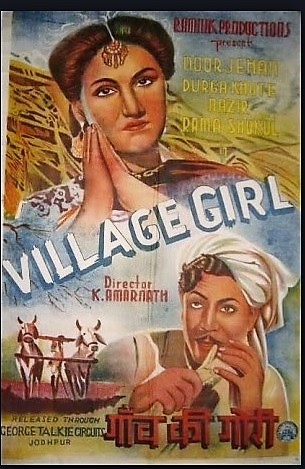 http://tanqeed.com/100-years-of-bollywood-the-films-that-started-it-all/
100 years of Bollywood: The films that started it all
As Indian cinema completes 100 years, here is a look at the greatest movies from the 1930s and 1940.   ………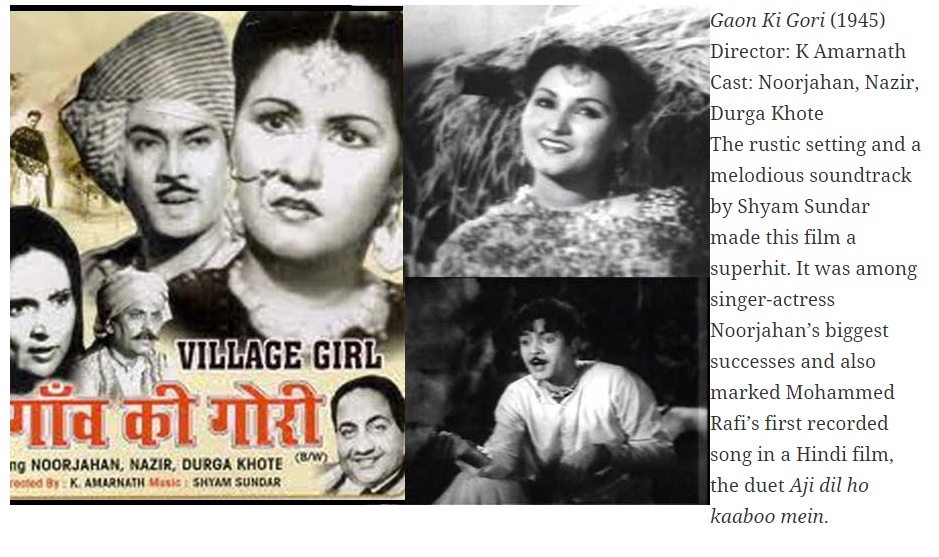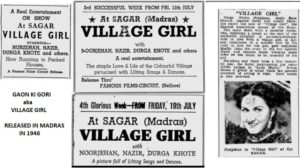 Mohammed Rafi always considered his chorus singing with G.M.Durrani for the song
"aji dil ho kaaboo mein to dildaar ki aisi taisi " from "Gaon ki Gori", music by Shyam Sundar, to be his first Hindi Film song.
 https://en.wikipedia.org/wiki/Gaon_Ki_Gori
A noteworthy feature of this film is that it has the first Hindi song sung by the legendary Mohammad Rafi.
That song marked the launch of a long and distinguished career as a playback singer for the great Rafi.
SONGS:


REFERENCES
PUBLISHED: MAY 2013
UPDATED: 2018



"