Alif-Laila
Alif-Laila, a Magical/Fantasy – Arabian Nights-Aladdin style movie was the first movie produced by K. Amarnath who with his painstaking methods of work and wide & varied experience of film making has given the movie a good many directional touches to make it a highly emotional picture. (Quotes re Alif-Laila from Filmindia magazine)

One of the best movies of comedian Gope and character actors Pran &  Murad.

I had met Nimmi on March 18/2008 @ Actress Madhubala's Commemorative Postage Stamp Inauguration Ceremony 
and here is what she said to me about her role in Alif-Laila – "Mera bahut man tha Pari banoo". I had a great desire to play the role of a fairy ! (Pari – hindi word for a fairy). I replied that she that she had done a wonderful job and looked absolutely beautiful !!

SONGS: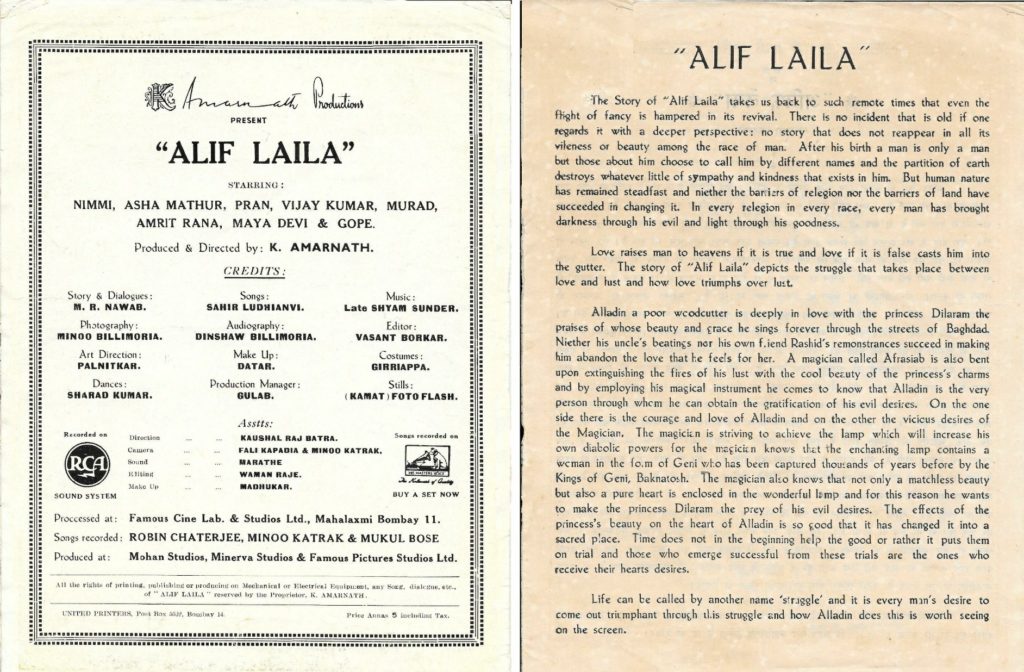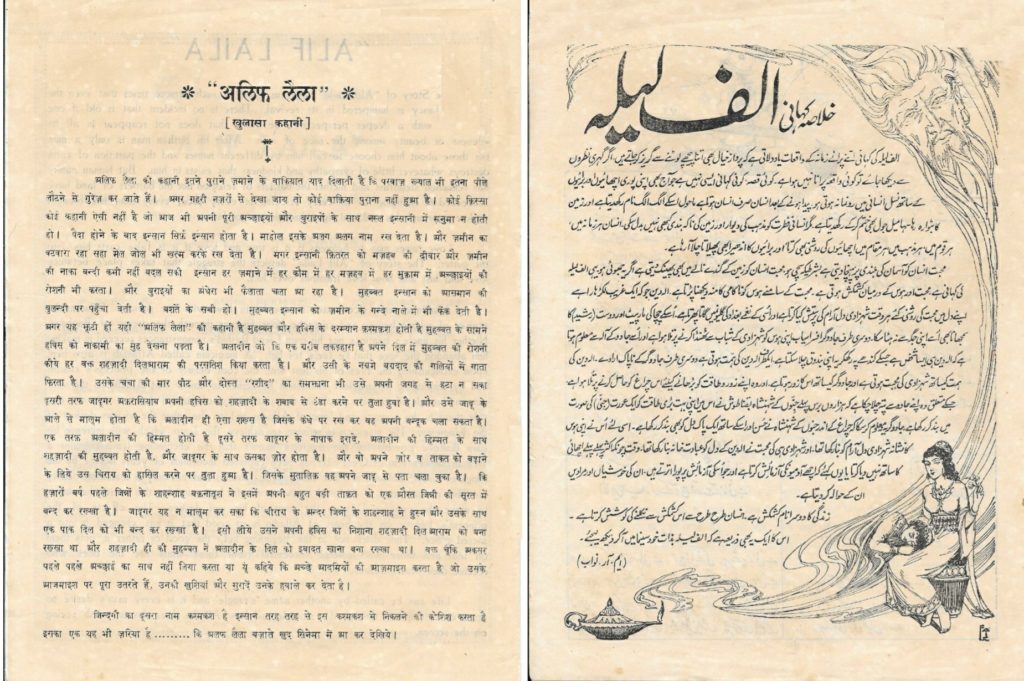 https://www.youtube.com/watch?v=ExM_MZmWHmQ
Radio Ceylon – 25-10-2017 – Film Alif Laila,1953, ke Gaane + PFS (Sahir Ludhianvi Specials)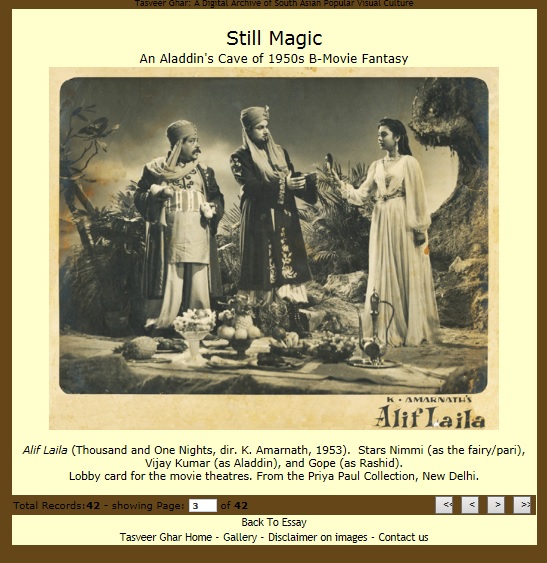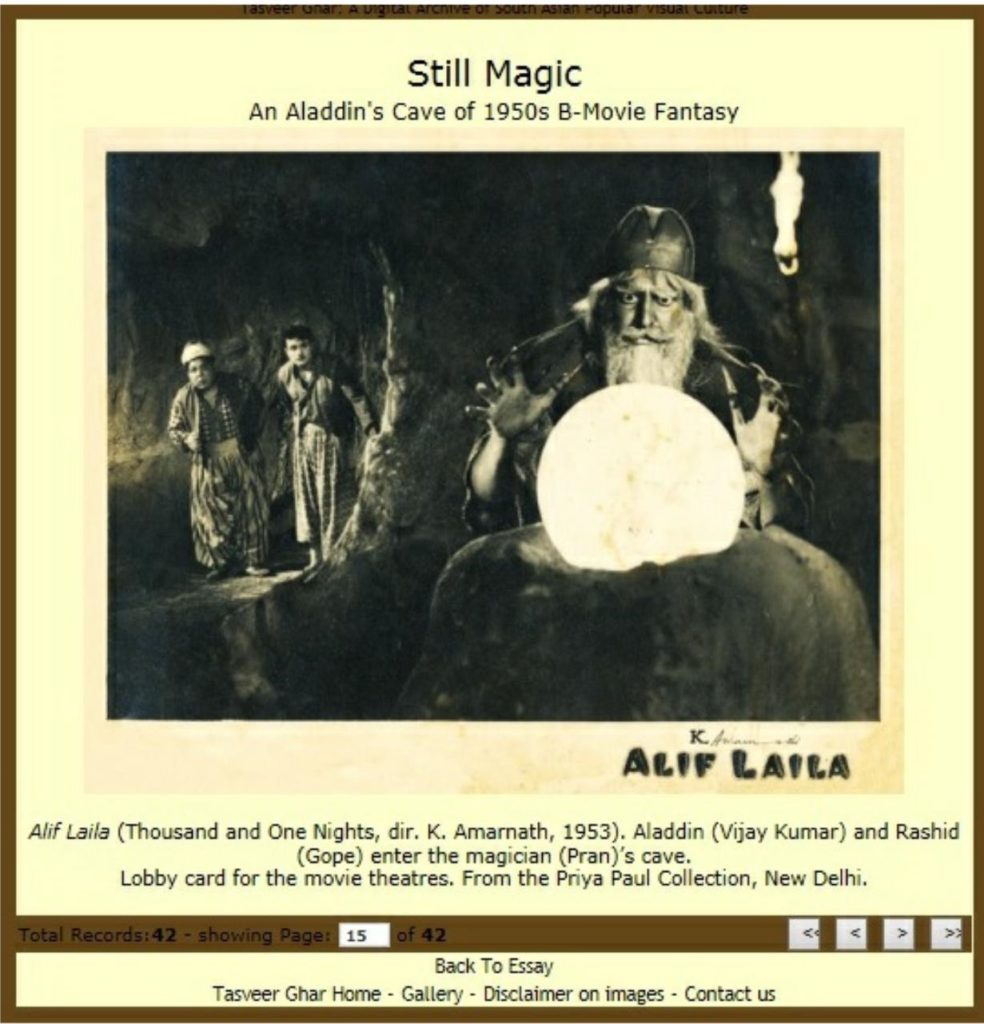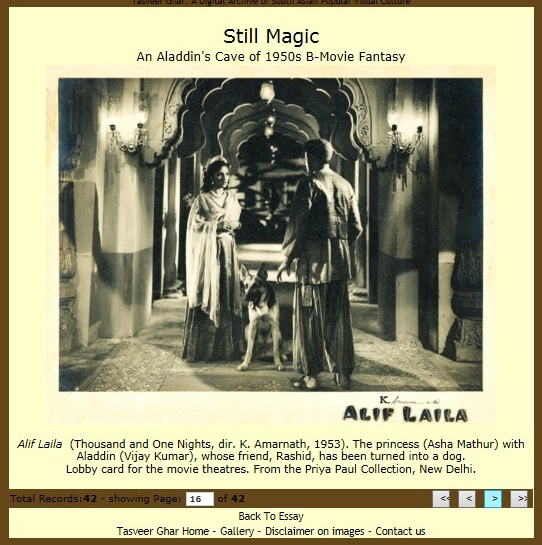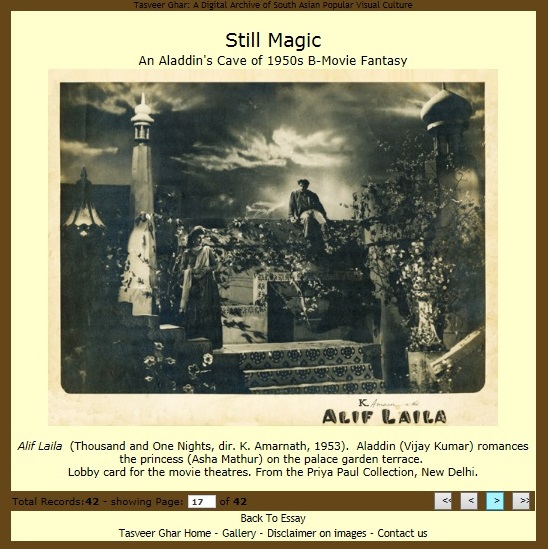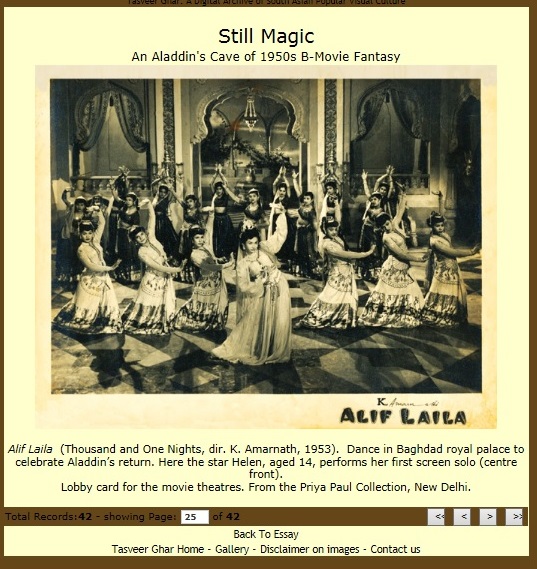 REFERENCES
PUBLISHED: MAY 2013
UPDATED:



"