Alif-Laila – 1953
"Alif Laila",

a Magical/Fantasy/Arabian Nights-Aladdin style movie, was the

first movie

produced by K. Amarnath under his own banner –

"K.Amarnath Productions".
Quoting from the magazine – "FilmIndia" 1952:
"With his painstaking methods of work,  wide & varied experience of filmmaking, and a good many directional touches, …… K.Amarnath has made this movie a highly emotional picture ….. destined to do well at the box-office .."
The story of Aladdin and his magic lamp is one of the most famous of all the "One Thousand and One Arabian Nights" stories. It has been re-told in many variations and in this movie, the story involves the hero, heroine, and the "Genie in the Lamp" in an emotional love triangle interspersed with many comic interludes.
Nimmi

was initially offered the role of the Princess – but after reading the script she preferred the role of the "Genie in the Lamp". She loved the emotional as well as the humorous characterization of the genie so much that she requested producer K.Amarnath if she could do that role instead.

"Her wish" was granted – no pun intended!!
Though she acted in a secondary role, she was given first billing in the credits and a song had to be specially composed for her since there were no songs devoted to the genie in the original script.
In 2008, during one of my trips to India, I happened to meet actress Nimmi at Madhubala's Stamp Inauguration in Mumbai. I was amazed that even after over 50 years, she remembered and made it a point to tell me how much she had desired to play the role of a 'pari' in Alif-Laila. I replied to her that she looked beautiful as a 'pari' and that it could be seen from her portrayal of the genie that she had really enjoyed enacting that role since her performance as a genie was absolutely fantastic.
Under his experienced direction, my dad, K.Amarnath had achieved to get one of the best performances delivered by

Nimmi,

comedian

Gope

and character actors

Pran

&

Murad.
Helen,

who had been a chorus dancer, got her first break as a

lead dancer

in this movie when she was featured in the song

"Raatein Pyar Ki Beet Jayengi".
Alif-Laila, unfortunately, was the last movie of music director

Shyam Sundar.

Due to his untimely, death, Madan Mohan completed the recording of some of the songs for this movie.
This was also hero

Vijay Kumar's first movie.

His real name was Kailash Tikku. Vijay Kumar also appeared as a guest star in Laila Majnu opposite Cuckoo in the dance sequence at the beginning of the film.
K.Amarnath had

2 hit movies released in 1953

– "Laila Majnu" and "Alif-Laila".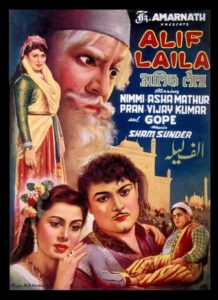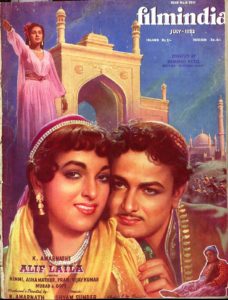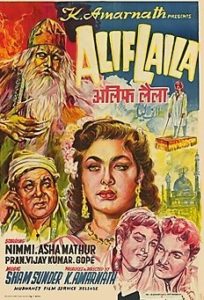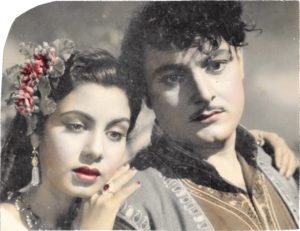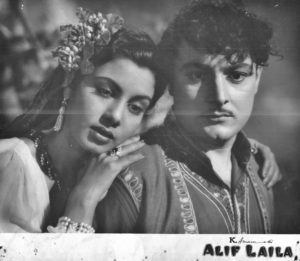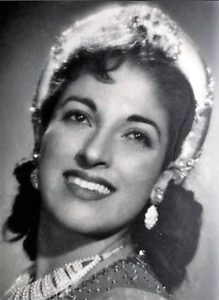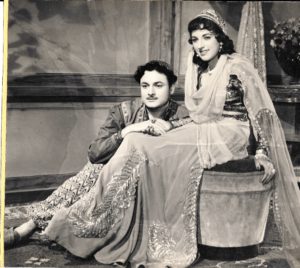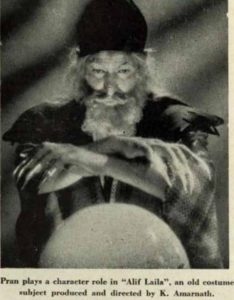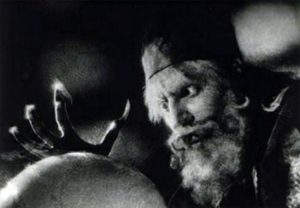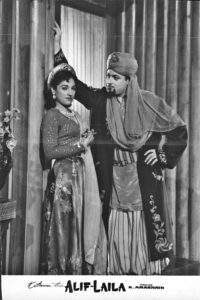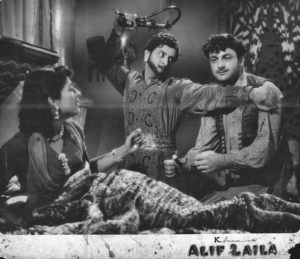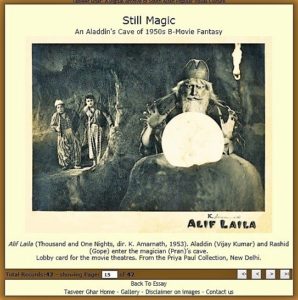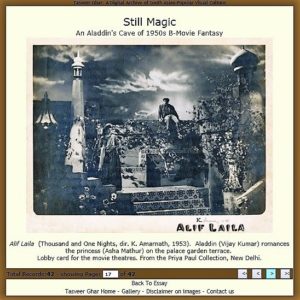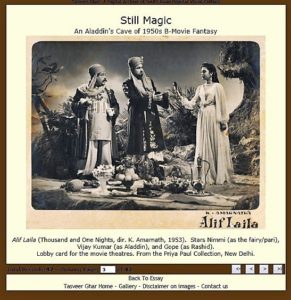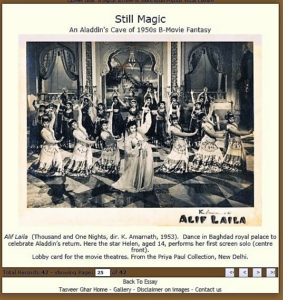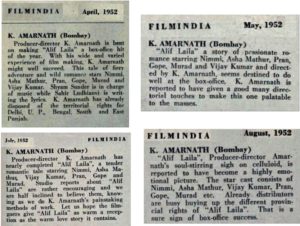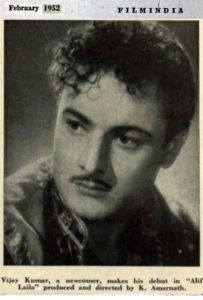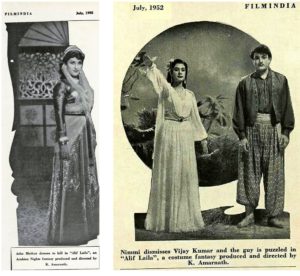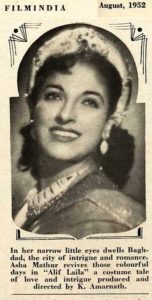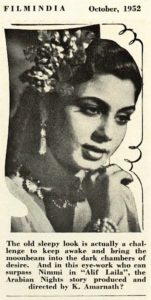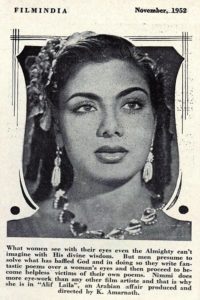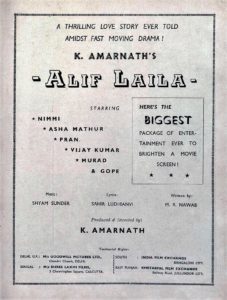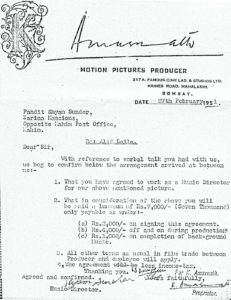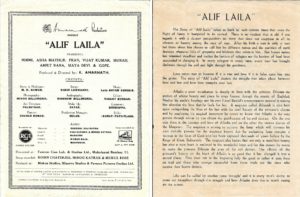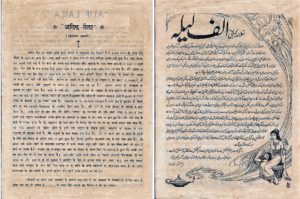 SONGS: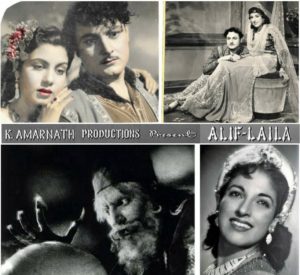 REFERENCES
PUBLISHED: MAY 2013
UPDATED: 2018



"