25th December 2018
"Remembering my uncle, Kaushal Raj Batra, today, on his Birth Anniversary"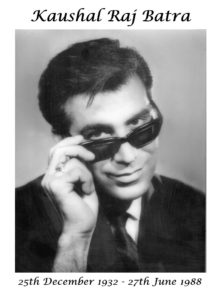 My dad, K.Amarnath was well known for giving a break to numerous aspiring newcomers
who later on themselves became instrumental in promoting others in the movie industry.
One such person my dad introduced to the film industry was his own brother-in-law, my mom's brother, Kaushal Raj.
Born after 7 sisters, my uncle Kaushal grew up pampered and loved by the entire Batra Family. When he showed an interest in the movie-making business, my father, K. Amarnath, who was already well-established in the film industry took him under his wing by offering him the opportunity to assist him as a director.
Kaushal Batra, from a young age of 19, assisted my father in quite a few movies.
And you will be surprised to learn
A very less-known fact, that he even directed a Super Hit Indonesian Movie !!!
Movies with K.Amarnath and the

Indonesian Movie

:
1951 – Sarkar – Mohan Pictures – Assistant Director
1953 – Alif-Laila – K.Amarnath Productions – Assistant Director
1954 – Mehbooba – K.Amarnath Productions – Assistant Director & Production Controller
1955 – Bara-Dari – K.Amarnath Productions – Chief Assistant Director and Production Executive


1956 – Djandjiku – "My Promise" – Director, Story & Scriptwriter – Indonesian movie (pronounced "Janjiku")


1961 – Bada Admi – K.Amarnath Productions – Director

Kaushal Raj Batra produced and directed many more Hindi and Punjabi movies under other banners
until he passed on at the age of 56 in 1988.
---
1956 – "Djandjiku" – pronounced "Janjiku" – "My Promise"
….. This film should be considered an Indian film, starred by Indonesian actors. …This was an Indonesian box-office hit…
Kaushal Raj Batra – aka BK Raj – credited as Director/Storywriter/Screenwriter
Kaushal Batra & Editor Vasant Borkar – send-off to Indonesia with my mom – Sumitra K.Amarnath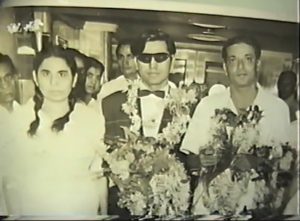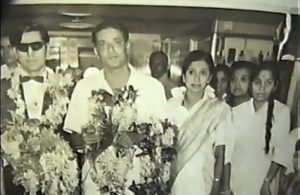 In Indonesia with the Indonesian Crew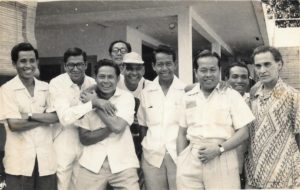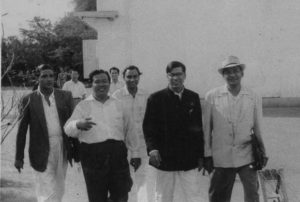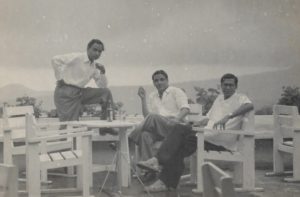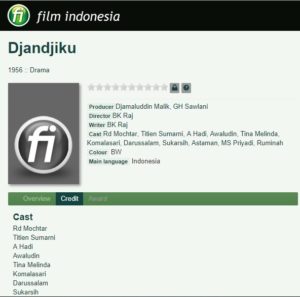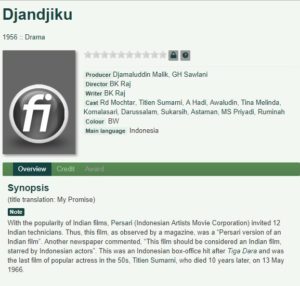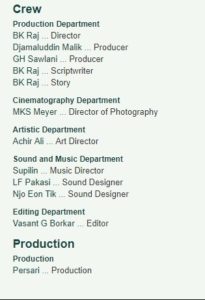 I am very grateful to Raaj Kumar Bothra (Bangalore-India) for his determination and perseverance in trying to find any information regarding this movie.
I had been searching for "Janjiku" – "My Promise" as per my brother, Manmohan's recollection – we didn't know about the silent "D" in the spelling !!
Raaj Kumar Bothra researched year-wise and thanks to him, found it – listed as "Djandjiku" and also the year in which it was released – 1956 !!
Also, thanks to my cousin, Devesh Batra, son of Kaushal Raj Batra, for sharing the above photographs from his father's album.
---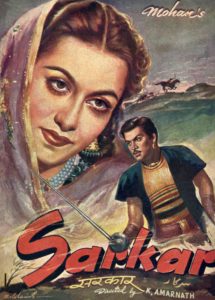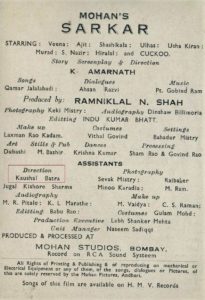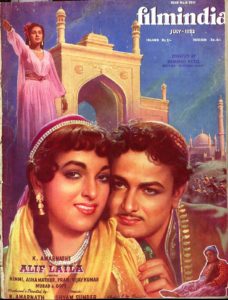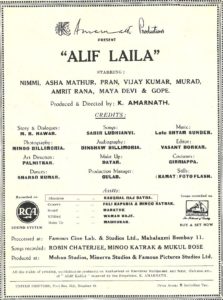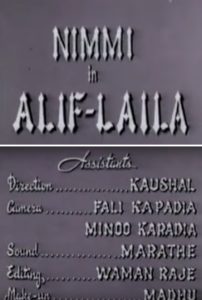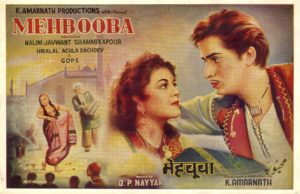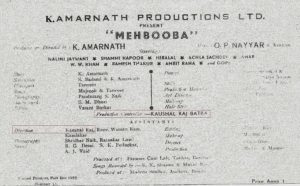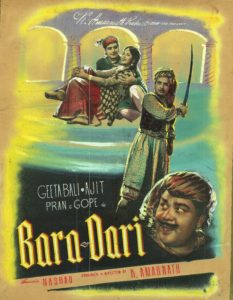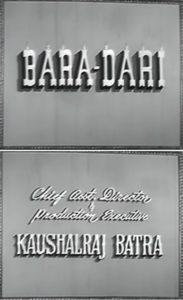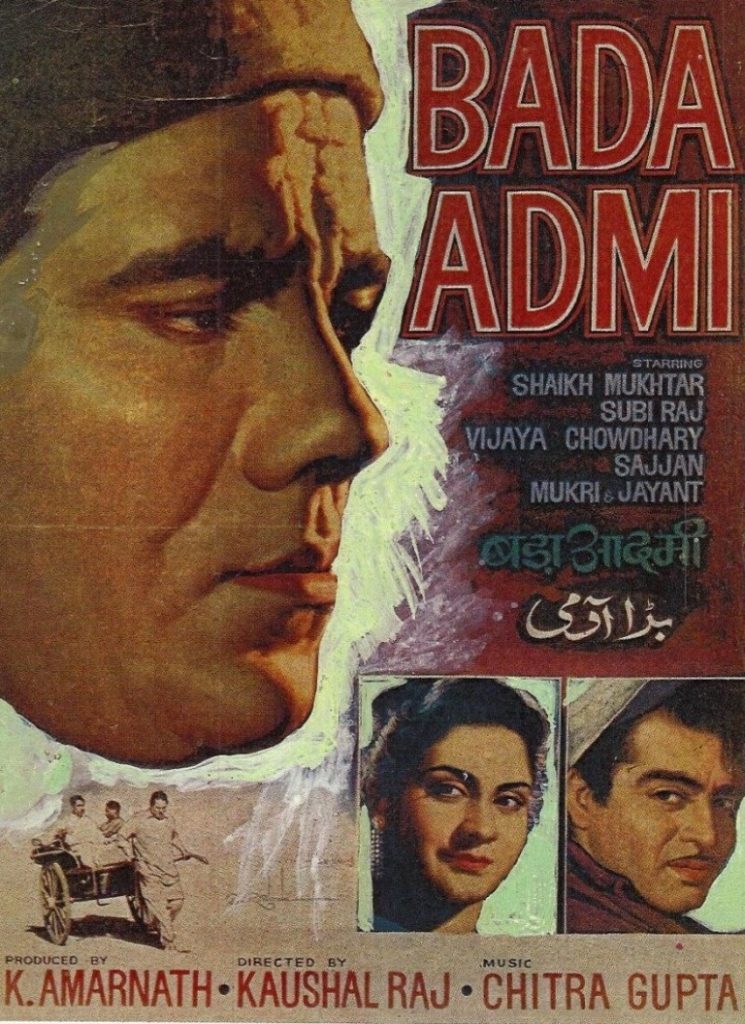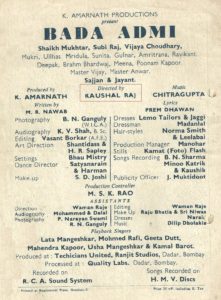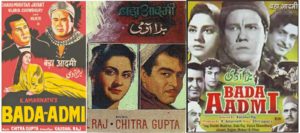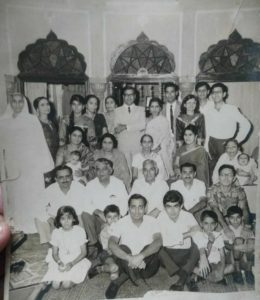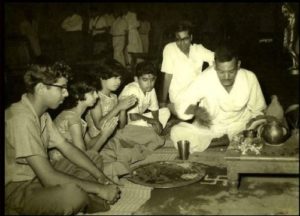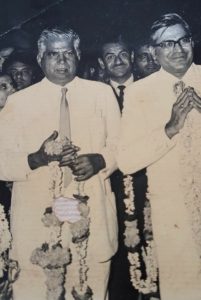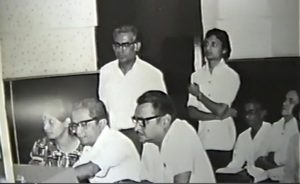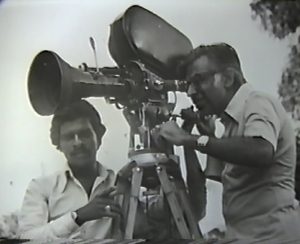 ---
Tribute by Devesh Batra – son of Kaushal Batra.
My dad,

Kaushal Raj

, had a knack for the fine arts and a passion for putting a unique perspective on things which were highlighted through the movies he worked on, whether they were films produced under the

K.Amarnath Banner

, the hit movie he made in Indonesia,  Djandjiku,
the Punjabi hit movie,
Lava Phutiya (1967)
or
other ventures that he worked on later like
Azad Mohabbat

(Free Love)  
Ganga Aur Suraj
, 
Pathar Ki Lakeer
amongst others.
It was this drive that drew him into the Film Industry along with the responsibility that was thrown on his young shoulders after the sudden death of his father.
Growing up, we were not allowed to attend film shootings or gala events and would look forward to the occasional event when our dad would let us tag along. Visiting his office in Famous Studios, Mahalaxmi was a treat as I was drawn to the technical side of the industry and loved to see how special effects or editing was done during post-production.
I remember him mentioning that when he was asked to direct the movie in Indonesia, all he had requested was for a 'Vegetarian Cook' to accompany him !!
He was never drawn to the glamor side of the curtain; he upheld high Indian traditional values and remained true to his friends and family.
Always Missing you, Dad, and hoping to be the man you were !!
---
My uncle, Kaushal Raj, was a very humble & polite person. He never showed any signs of anger and was very respectful. He was also a very self-sacrificing man –  always there for anyone who needed his help, at home or at work.
He loved his son, Devesh, both his daughters, Rachna & Suchitra, and all his nephews and nieces just as much as they all loved him.
When I asked my uncle, Baldev Batra, if he had any unforgettable memories to share as a tribute to his brother, he replied that there had not been much interaction between the two of them since he had lived most of his younger days in Delhi whereas Kaushal had resided with us, the Amarnath family in Bombay. But he did recall what both my brothers, Satish and Manmohan, had remarked to him on Kaushal's sudden demise in 1988:
"He was an angel, Kaushal mama was an angel !!"
Yes, he was an angelic spirit !!
Kaushal Mama (Uncle) Fondly Remembered and Deeply Missed by Family & Friends
---
From the movie "Bada Admi" – 1961 – directed by Kaushal Raj Batra, the evergreen semi-classical song "Ankhiyan Sang Ankhiyaan Lagee Aaj" sung beautifully by Mohammad Rafi.



"