Mehbooba – 1954
"Mehbooba"

– 1954, a Costume Drama, starred Nalini Jaywant, Shammi Kapoor, Hiralal, Achala Sachdev and Gope.
Lyrics were penned by

Majrooh Sultanpuri, Tanveer Naqvi and Indeevar.

And music was composed by

Roshan and O.P.Nayyar.
Once again K.Amarnath used various lyricists and music directors to give the desired effect to suit the screenplay.
It was a musical hit and songs like Roshan's

"Aji humko hai tumse pyaar"

– sung by Lata and Talat and O.P.Nayyar's

"Baanka woh sanam"

– sung by Shamshad Begum, after over 65 years later are still remembered today.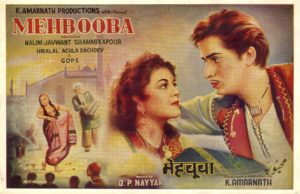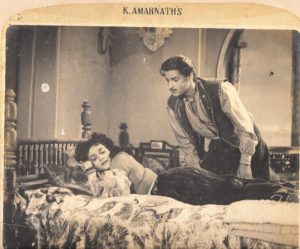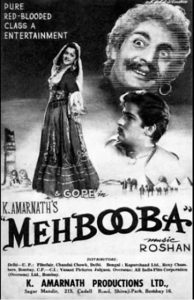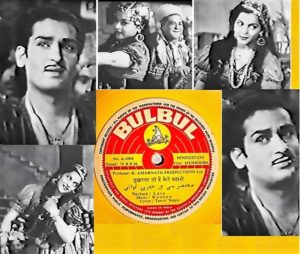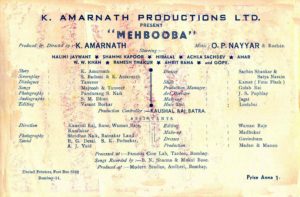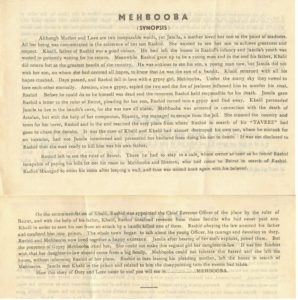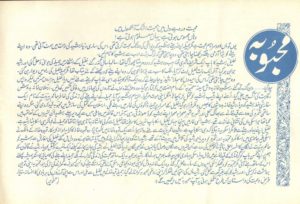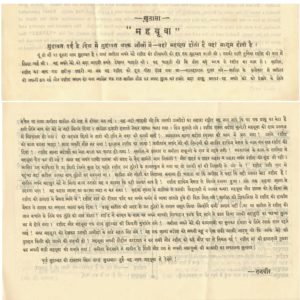 SONGS:

Aji hamko hai tumse pyaar


REFERENCES
PUBLISHED: MAY 2013
UPDATED: 2018



"