Matwali Jogan – 1936
"Matwali Jogan"

aka

"A Girl from Lahore",

a Sensational Social hit, was the first movie directed by K.Amarnath.
K.Amarnath was only 21 years old when Metro Movietone gave him his first break as a movie director.
"Young Amarnath, a new victim of the megaphone, is reported to have done his best to make the picture attractive from all sides.  Well, success to you, Sonny." –  FilmIndia – May 1936 issue.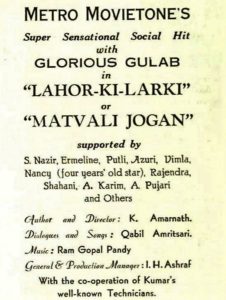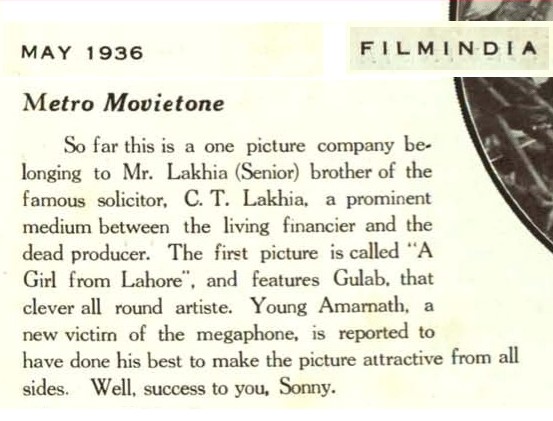 REFERENCES
PUBLISHED: 2018
UPDATED:

"