Laila Majnu – 1953
"Laila Majnu",

a Legendary Romantic Tragedy, starred the young and beautiful 17-year-old Nutan and handsome Shammi Kapoor.

In the 1950's and 1960's, K.Amarnath had became famous for being known as the "fastest director" in the Film Industry. "Laila Majnu" which was produced by P.N.Arora and directed by K.Amarnath in 1953, was completed in the shortest span of time. Right from selecting the actors, shooting the movie, composing & recording of the music to the post-production of the movie – editing, distribution & the release of the movie – everything was accomplished within two and a half months. All the crew members worked very hard, day & night. The result was astounding – the movie received high accolades from the press and songs from the movie, like "Chal diya Karavaan" and "Aasmaan wale Teri Duniya se Ji Ghabra Gaya" became super hits!
As per Encyclopaedia of Indian Cinema by A.Rajadhyaksha & P.Wellemen – Pg.42 ….K.Amarnath introduced Shammi Kapoor to films in romances such as "Laila Majnu" and

"Mehbooba".
K.Amarnath had 2 hit movies released in 1953 – "Laila Majnu" and "Alif-Laila".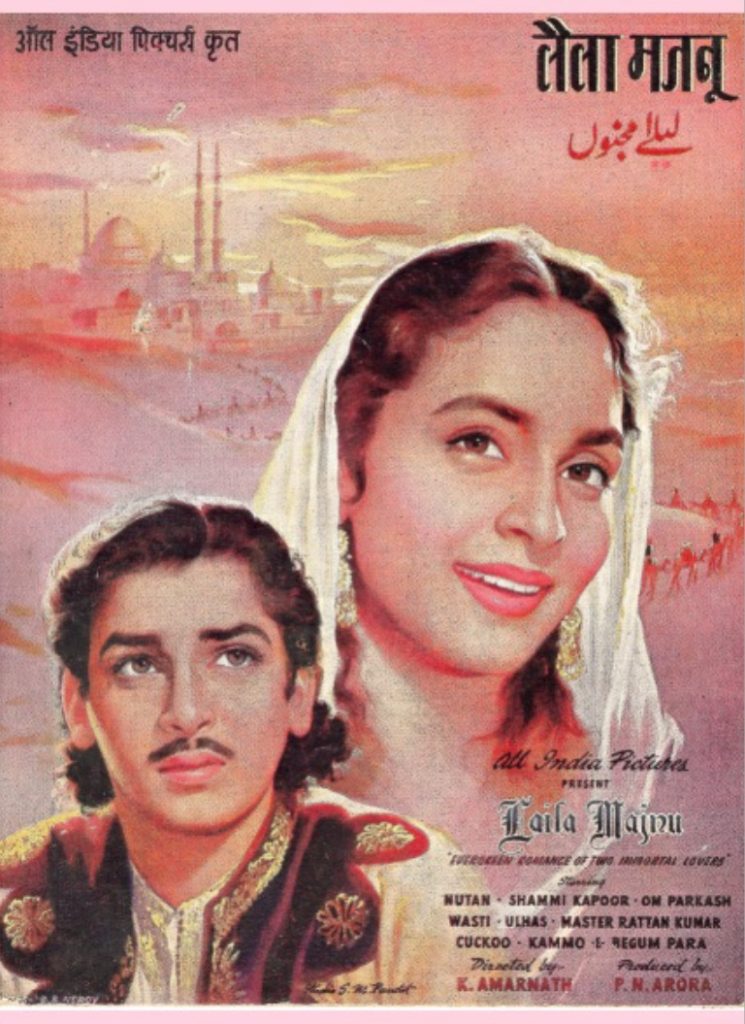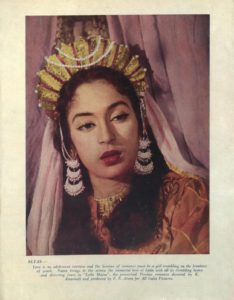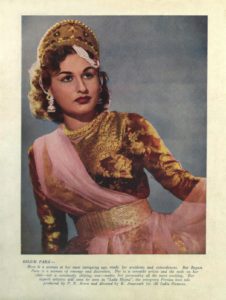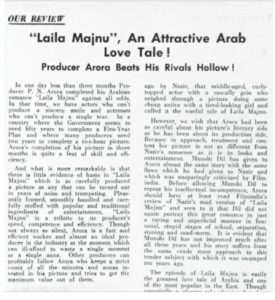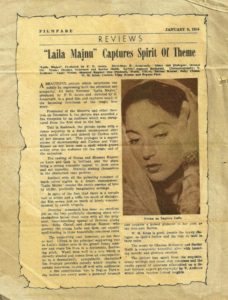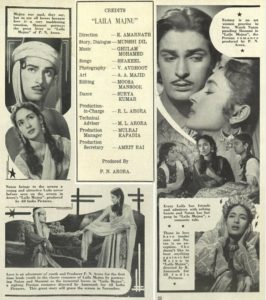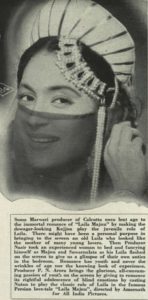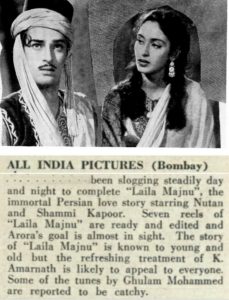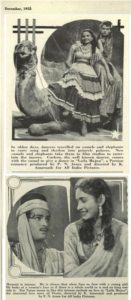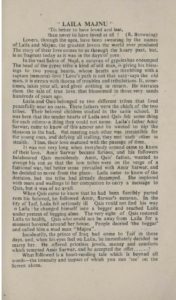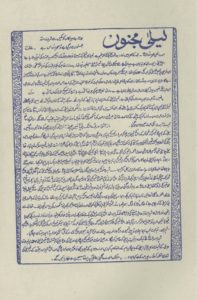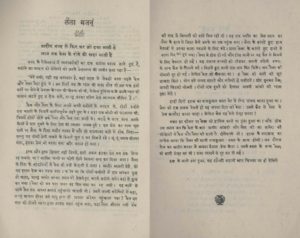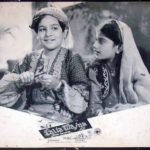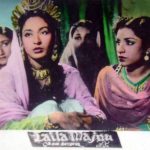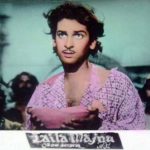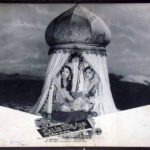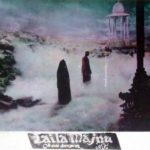 SONGS:

Chal Diya Karvan
Aasman Wali Teri Duniya Se
FULL MOVIE
Aye Sanam Ye Zindagi
Baharon Ki Duniya
Mere Sarkar Tere Ishq
Bulbul Mein Hai Nagme Tere
Bhar Dey Jholi Allah Naam
Yaad Teri Zindagi Ka
Dekh Li Aye Ishq Teri
Chal Diya Karavan
Dance
Ya Elahi Ho Mubarak
Aasman Wali Teri Duniya Se
Milne Ki Hasrat Mein Betabi

REFERENCES
PUBLISHED: MAY 2013
UPDATED: 2018



"