Kabli Khan – 1963
"Kabli Khan"

– A Costume/ Period Drama – was released in 1963, a year after the first war between India and China – the Indo-China Border Conflict of 1962.
A few quotes from the Foreword printed in the Movie's Booklet:
"An enemy is at our Frontiers – and some spies and traitors within and around us – India today is resounding with patriotic songs – it is at such a moment that we, the filmmakers –

the creators of "Kabli Khan"

also join our humble voice in singing the glory of a hero – To whatever clime or region Kabli Khan belongs is immaterial – he has a message for us today. How he vanquishes the aggressor is the subject of our film. It is a fiction, but it has a realistic bearing upon our present-day problems. It has a suggestion for our neighbouring countries to grasp."
"Kabli Khan"

starred

Ajit

and

Helen

in the leading roles. The

story was written by S.K.Prabhakar.
Ajit

acted as a hero in

7

of the movies directed by K.Amarnath – "Beqasoor" (1950), "Meharbani" (1950), "Sarkaar" (1951), "Bara-Dari" (1955), "Bada Bhai" (1957), "Baraat" (1960) and "Kabli Khan" (1963).
Actress Helen

acted in

3

of K.Amarnath's movies – in the first one, "Alif-Laila" (1953) she got a break from a 'group-dancer' to a 'lead-dancer'  – was a gangster's moll in "Bada Bhai" (1957) and then in "Kabli Khan" (1963) she was given the lead role for the first time – a completely different persona from her previous roles and a very significant part too – that of a patriotic freedom fighter.
Actor Jayant

acted in

11

of K.Amarnath's movies over a span of 23 years. "Bulbul E Baghdad" (1941), "Zevar" (1942), "Roop Nagar" (1947), "Shoharat" (1949), guest appearance in "Laila Majnu" (1953), "Naya Andaz" (1956), "Bada Bhai" (1957), "Kal Hamara Hai" (1959), "Bada Admi" (1961), "Kabli Khan" (1963) and "Ishaara" (1964). In the earlier movies he was the leading man and then later on he acted in negative roles.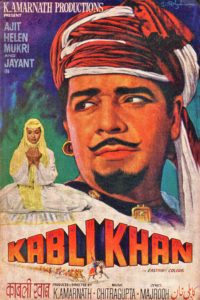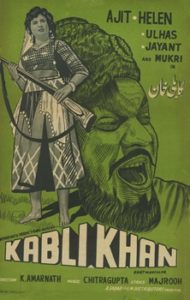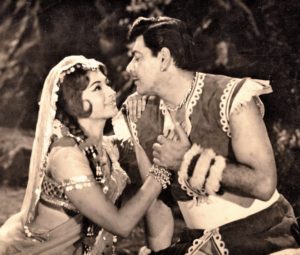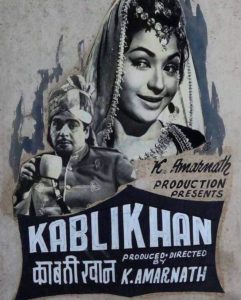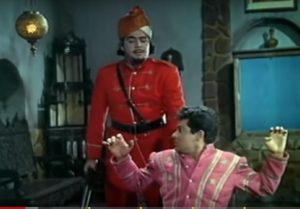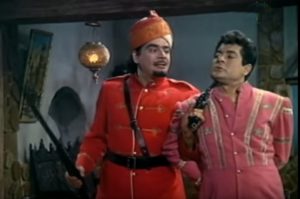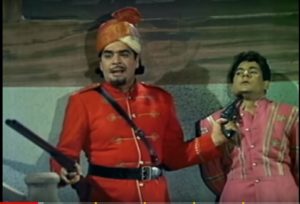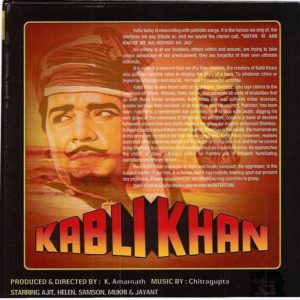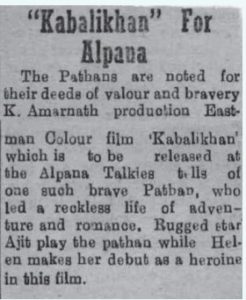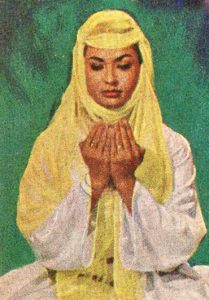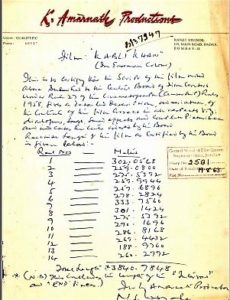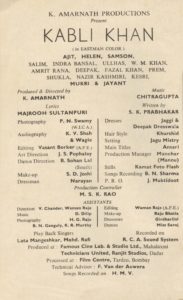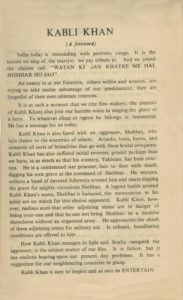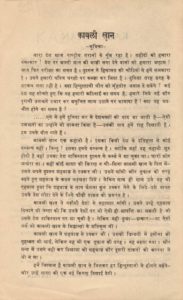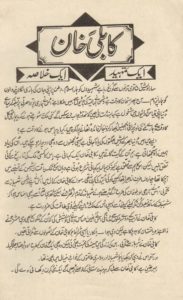 SONGS:

Click on the link above to read the full article on the song
"Chalo jhoomte sar se baandhe kafan" by Sudhir Kapur


for "Atulsongaday" blog.
"On-screen, one sees a completely different image of Helen, than the one we are generally familiar with…."


REFERENCES
PUBLISHED: MAY 2013
UPDATED: 2018



"