Kabli Khan – 1963
"Kabli Khan"

– A Costume/ Period Drama – was released in 1963, one year after the first war between India and China – the Indo-China Border Conflict of 1962.
A few quotes from the Foreword printed in the Movie's Booklet:

"An enemy is at our Frontiers – and some spies and traitors within and around us – India today is resounding with patriotic songs – it is at such a moment that we, the film makers – the creators of "Kabli Khan" also join our humble voice in singing the glory of a hero – To whatever clime or region Kabli Khan belongs is immaterial – he has a message for us today. How he vanquishes the aggressor is the subject of our film. It is a fiction, but it has a realistic bearing upon our present day problems. It has a suggestion for our neighbouring countries to grasp."
"Kabli Khan"

starred

Ajit

and

Helen

in the leading roles. The

story was written by S.K.Prabhakar.
Actress Helen acted in 3 of K.Amarnath's movies – in the first one, "Alif-Laila" (1953) she got a break from a 'group-dancer' to a 'lead-dancer' and in "Kabli Khan" (1963) she was given the lead role for the first time – a very significant part – that of a patriotic freedom fighter – a completely different persona from her previous roles.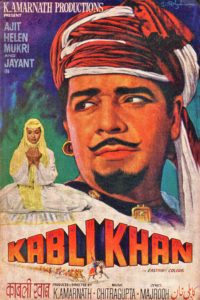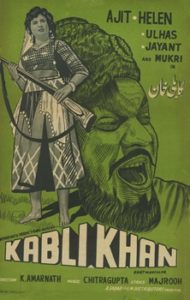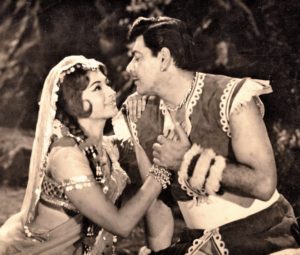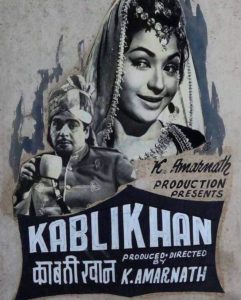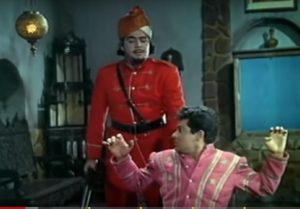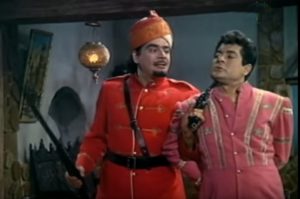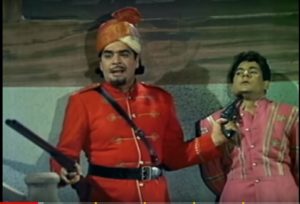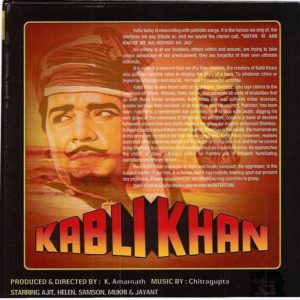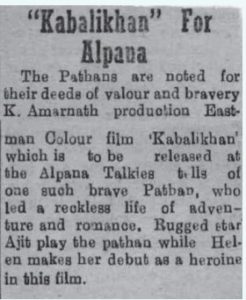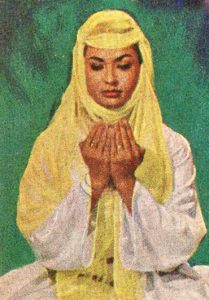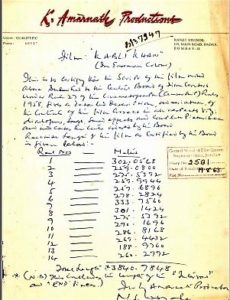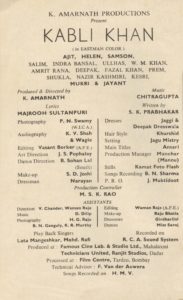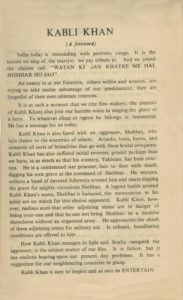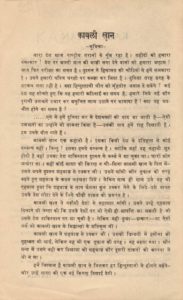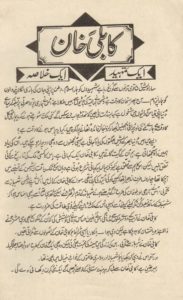 SONGS:

Click on the link above to read the full article on the song
"Chalo jhoomte sar se baandhe kafan" by Sudhir Kapur


for "Atulsongaday" blog.
"On-screen, one sees a completely different image of Helen, than the one we are generally familiar with…."


REFERENCES
PUBLISHED: MAY 2013
UPDATED: 2018



"