Chasmawali (aka Bespectacled Woman) – 1939
In

1939,

three movies directed by K.Amarnath under the banner of "Mohan Pictures" were released –

"Midnight Mail", "Chasmawali" and "Bahadur Ramesh".
Indurani acted in two of these three movies – "Midnight Mail" and "Chasmawali".
Indurani played a double role in "Chasmawali" – one as a daughter Lata from a rich family and the other as Chasmawali – dressed like Zorro in a Robin Hood like role – robbing the rich to help the poor.
Below is an excerpt from the book:
"Indurani – An Unsung but Unforgettable Heroine of the Early Talkies" – by Professor Surjit Singh (San Diego-USA)
Page 32:

"With Mohan Pictures, she made 13 films in five years (1938-1942)….working with many famous actors and directors. The pictures were of various types, fantasy, mythological, "stunt", costume drama and social."
Page 34:

"In her opinion, …Ashik Hussain, her co-star from Chasmawali (1939) was one of the best dancers in Hindi cinema."
Out of the 13 movies Indurani acted under the banner of Mohan Pictures, five of them were directed by my dad, K. Amarnath.
Below are a couple of lines from an email I received in May 2017 from

her son, Salim Shah (San Diego–USA).
"……..You may be pleased to know that my mother always considered K. Amarnath as a thorough gentleman with total dedication to the craft. She held him with the highest regard."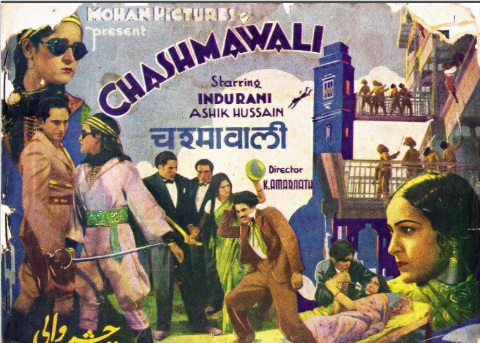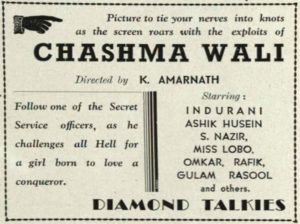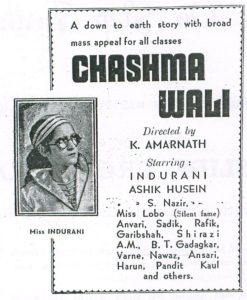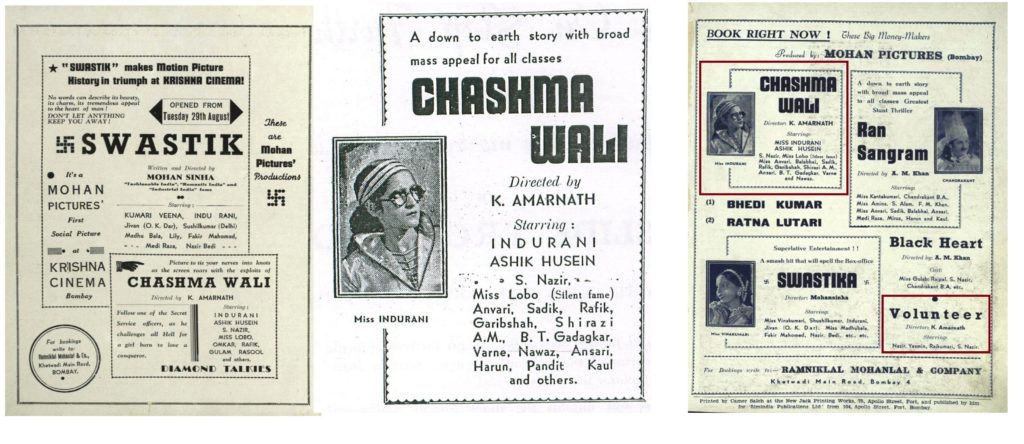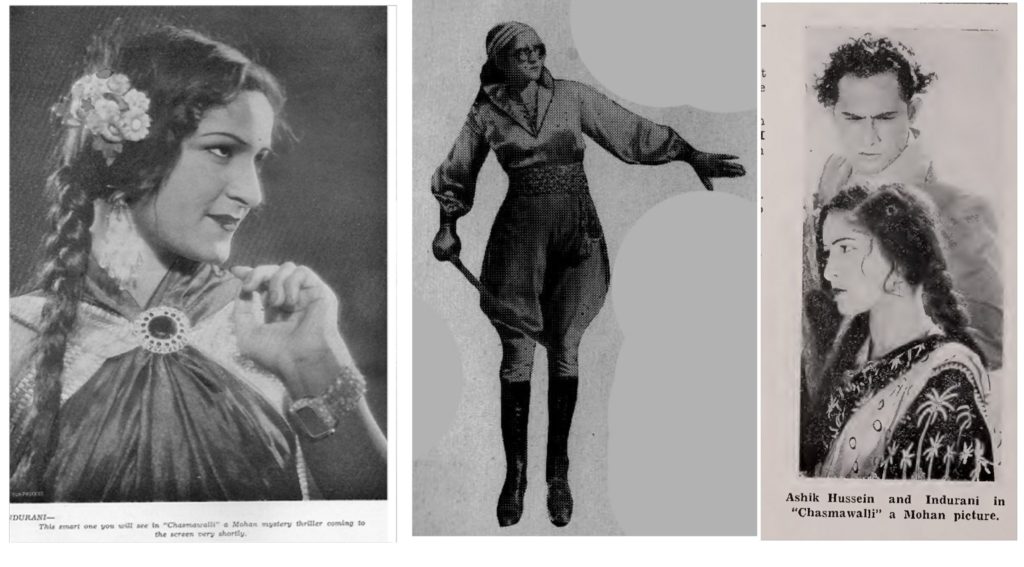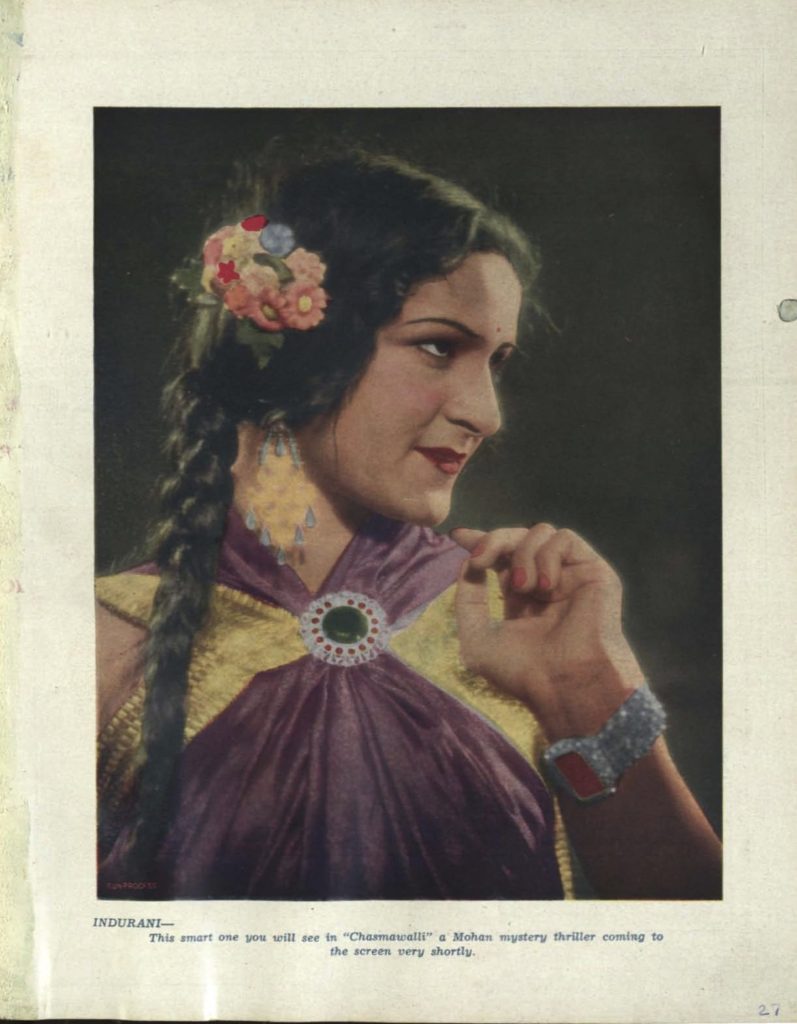 REFERENCES
PUBLISHED: 2018
UPDATED: 



"