Chasmawali – 1939
From 1937 to 1951, K.Amarnath directed 15 movies for Mohan Studios and its sister concern, Ramnik Productions.
Indurani

acted in

5

of the movies directed by him for Mohan Studios – Chasmawali (1939) – Midnight Mail (1939) – Tatar Ka Chor (1940)  – Bulbul E Baghdad (1941) – Zevar (1942).
Below are a couple of lines from an email I received in May 2017 from

her son

, Salim Shah (San Diego–USA):
"……..You may be pleased to know that my mother always considered K. Amarnath as a thorough gentleman with total dedication to the craft. She held him with the highest regard."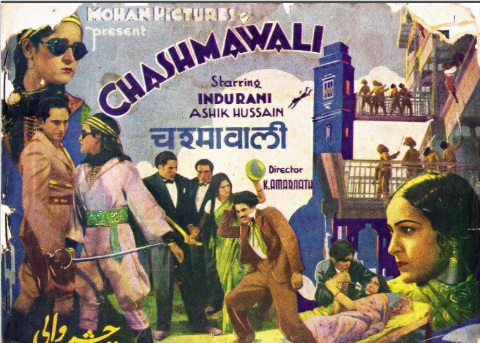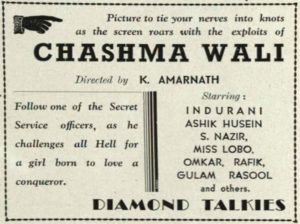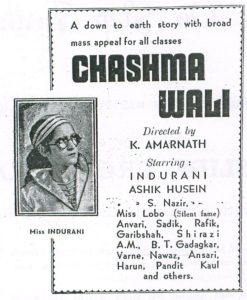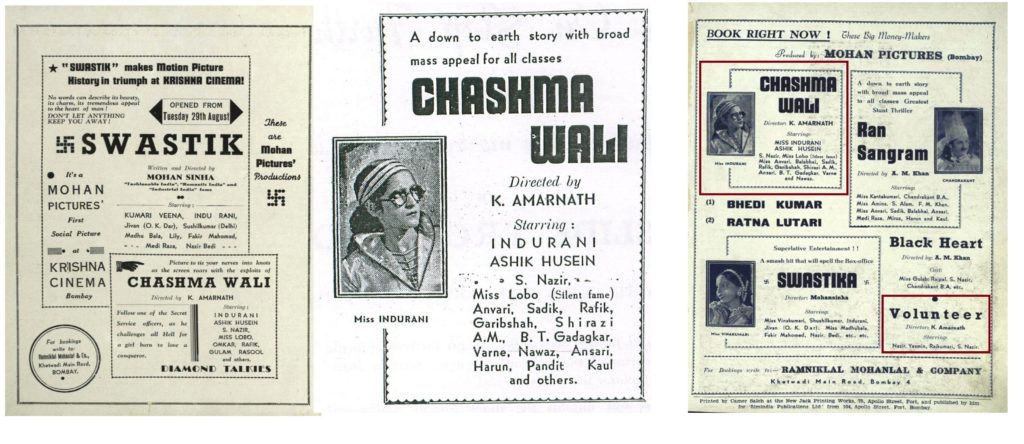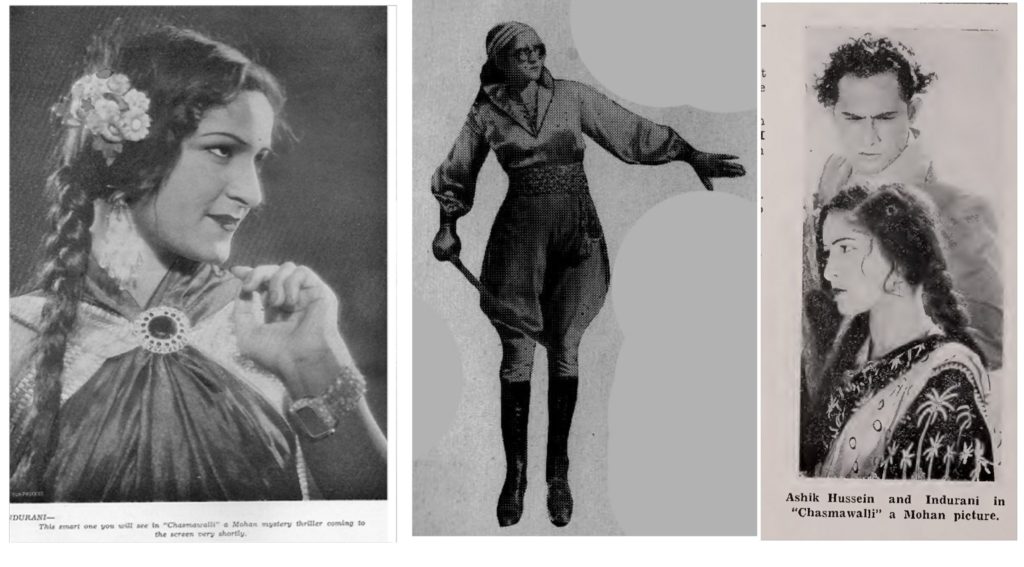 Excerpt from the book:

"Indurani – An Unsung but Unforgettable Heroine of the

Early Talkies"

– by Professor Surjit Singh (San Diego-USA):
"Ashik Hussain, her co-star from Chasmawali (1939) was one of the best dancers in Hindi cinema".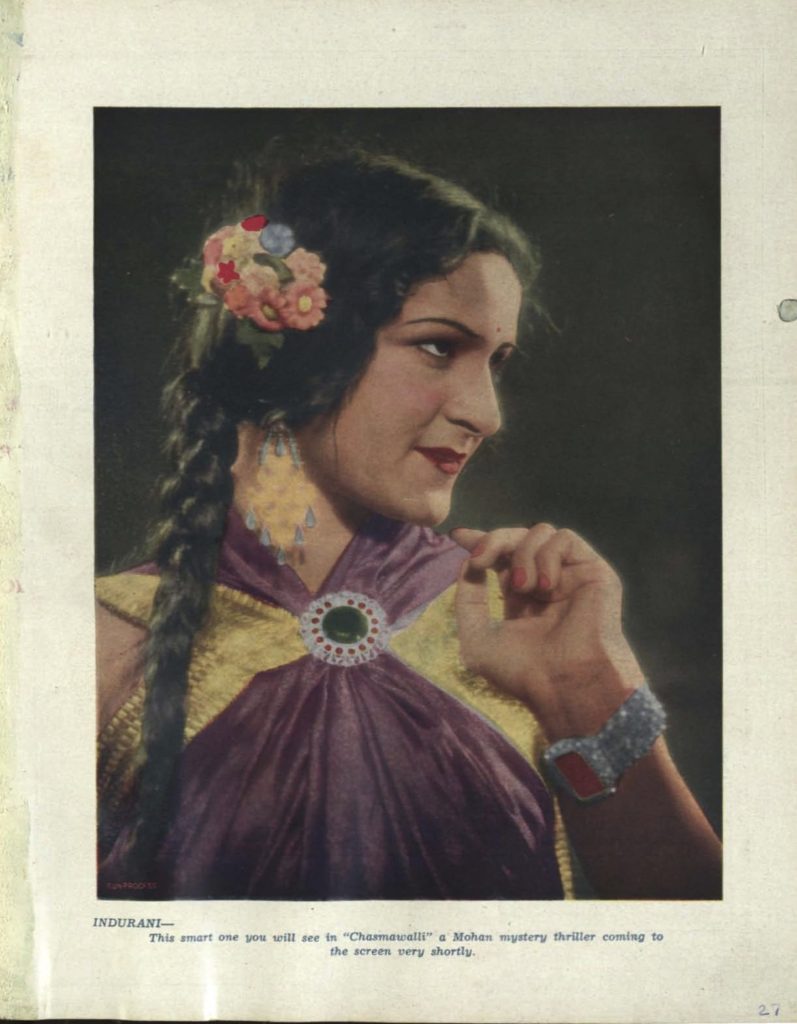 REFERENCES
PUBLISHED: 2018
UPDATED: 



"