Bazar – 1949
Bazar, a semi-musical, family drama, released in 1949 starred 2 of the top stars of the 40's and 50's – Shyam and Yakub (who was known for his comedic villainous roles). Bazar was one of the most famous movies of actor Shyam.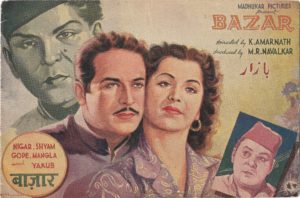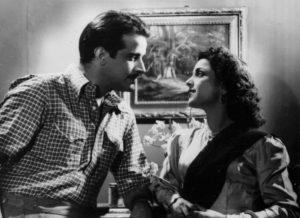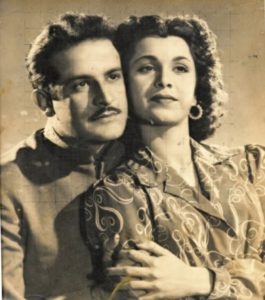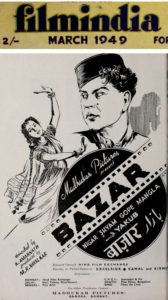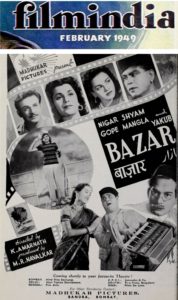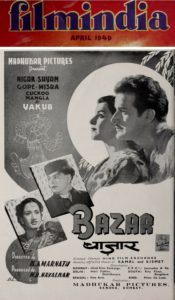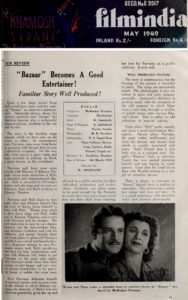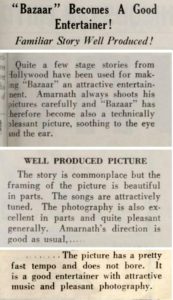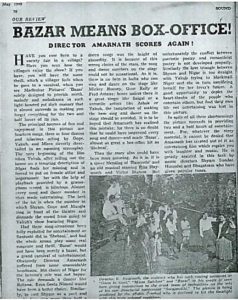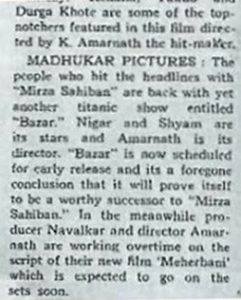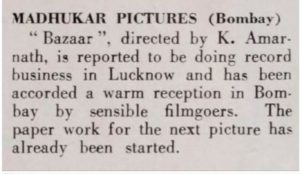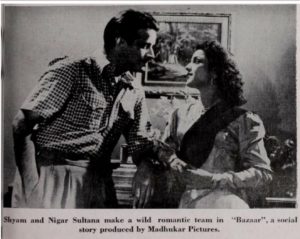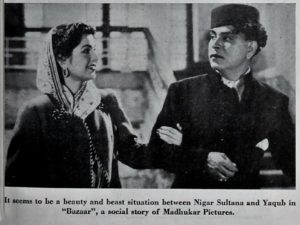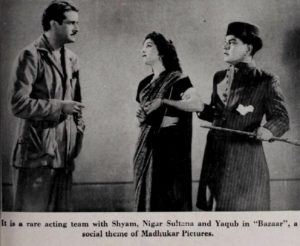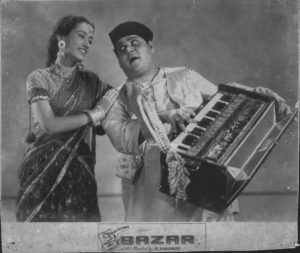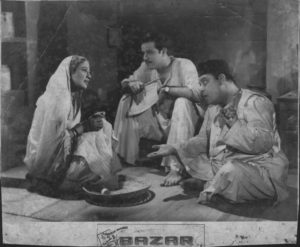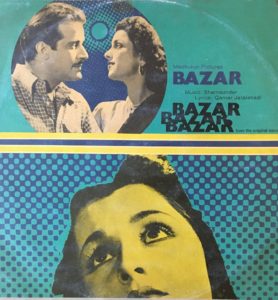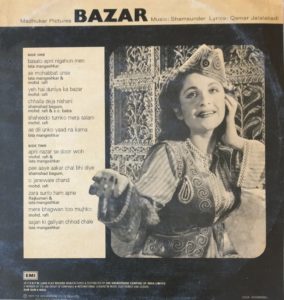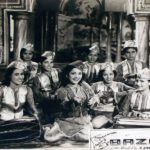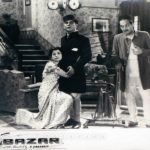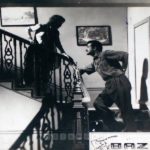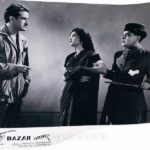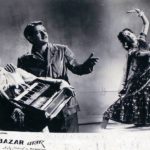 SONGS:

Lata Mangeshkar had listed
"Sajan ki Galiyan Chhod Chale"
as one of her ten best songs.

REFERENCES
PUBLISHED: MAY 2013
UPDATED: 2018



"