Bara-Dari – 1955
"Bara-Dari"

, a Romantic Costume Drama, starring

Geeta Bali, Ajit, Pran, Chandra Shekhar, Murad and Gope,

was

one of the highest-grossing Indian films of 1955.
It was a story about

Rajput chivalry

– when blood was shed to honour a word, when swords came out of their sheaths even on flimsy pretexts. A true brave Rajput would fight to his death but never bow his head.
I must have been only 5 or 6 years old but I still remember my dad talking about the scene he had filmed that day. The scene where the villain, Pran, suggests that all the doors to the palace remain shut and just a little gap in one of the windows left open for Ajit to enter. "He will have to bow his head in front of all of us in court !!"  Ajit is about to enter with his head bowed down, when he hesitates, then suddenly realizes it to be set up, and defiantly enters the palace by jumping in, through the small gap, with his feet in first !!  I remember my dad smiling – pleased with his accomplishment – everyone had delivered exactly the way he had picturized it.
"Bara-Dari", was also music director Nashad's most accomplished work, and the album that he is most remembered for. Ten great songs covered a full spectrum of varied music genres – from the playful foot-tapping duet "Bhula Nahin Dena" to the hit melodious ghazal "Tasveer Banata Hoon".
This classic, ever-green song from this movie, "Tasveer Banata Hoon, Tasveer Nahin Banti" is also listed as one of Talat Mahmood's most memorable songs.
"Bara-Dari" excelled in all departments and it was K.Amarnath's masterpiece.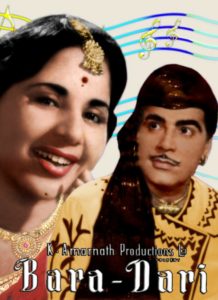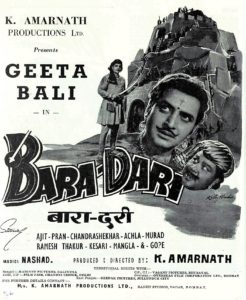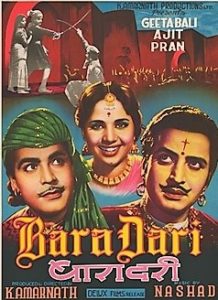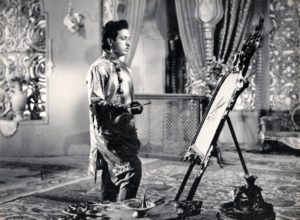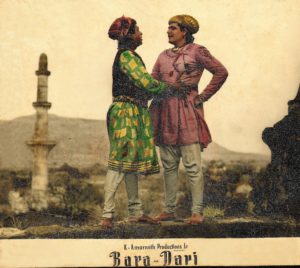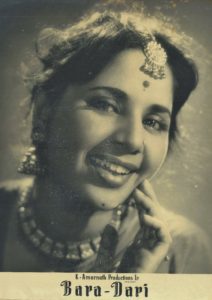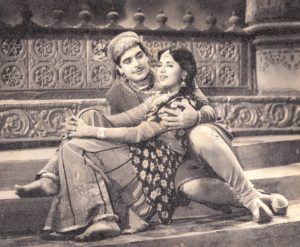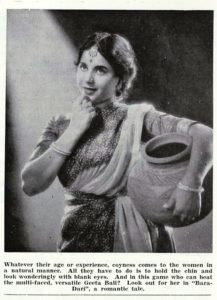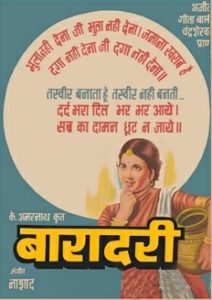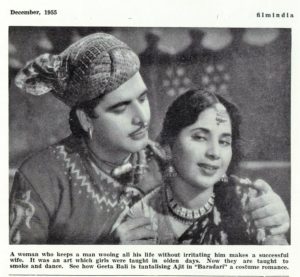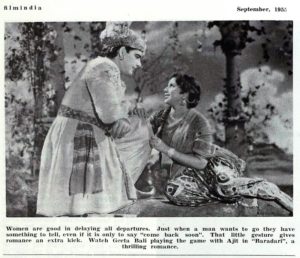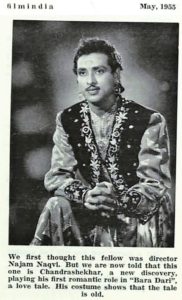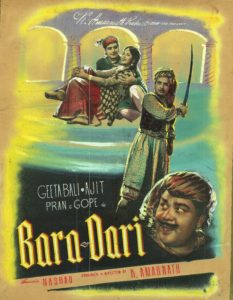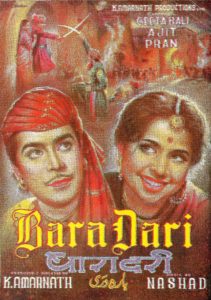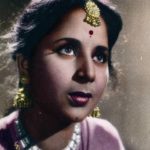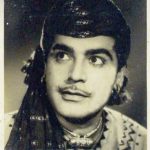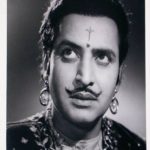 SONGS:


REFERENCES
PUBLISHED: MAY 2013
UPDATED: 2018



"