Bada Bhai – 1957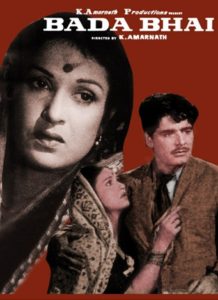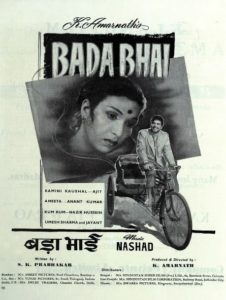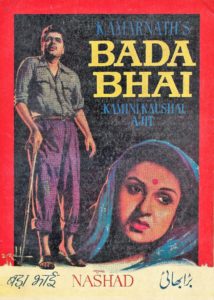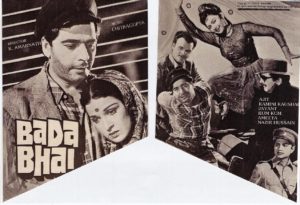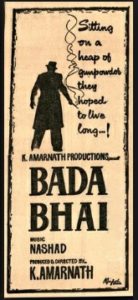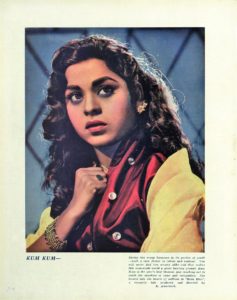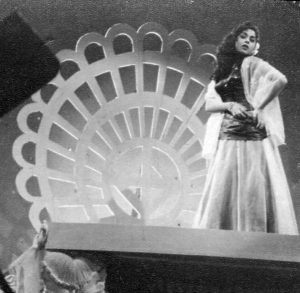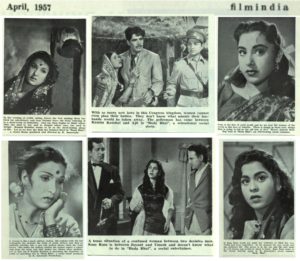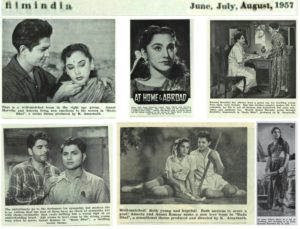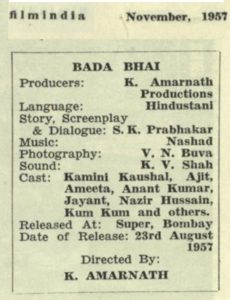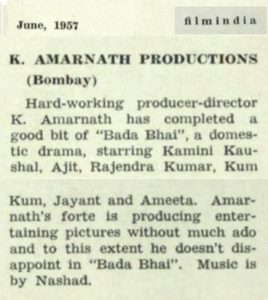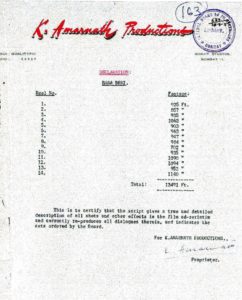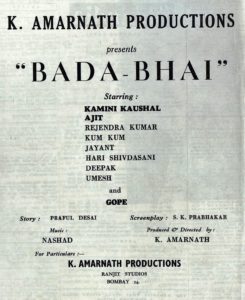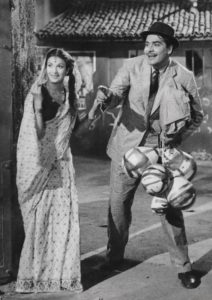 "Imitation is the sincerest form of flattery."
Sabhash Ramudu – 1959

  Telugu version of the movie
Bada Bhai – 1957

 – Hindi hit, produced and directed by K. Amarnath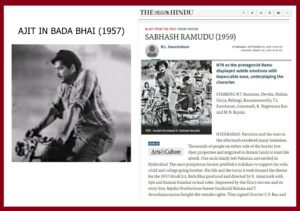 ………Cast & Crew: The Hindi version's absorbing screenplay made director C.S. Rao's job easy as all that he had to do was to faithfully follow it. Sadasavibrahmam also largely followed Bada Bhai's writer S.K. Prabhakar while writing the dialogues.
………….Ghantasala's music played a major role in the film's stupendous success. He had borrowed two tunes from Nashad's (not to be confused with Naushad) compositions for Bada Bhai, the all time favourite – 'Jayammu Nischayammura…' (Lyric: Kosaraju, singers: Ghantasala, P. Susheela, Sarojini and chorus) derived from Kadam Bhadaye jaa… (Talat Mahmood) and the duet – 'Kala kala virisi jagaale pulakinchene…' (Sri Sri – Ghantasala, Susheela) borrowed from 'chori chori dil ka lagaana buri bath hain' (Lata Mangeshkar, Talat Md.).
http://www.thehindu.com/features/friday-review/ntr-as-the-protagonist-ramu-displayed-subtle-emotions-with-impeccable-ease-underplaying-the-character/article7611376.ece
SONGS:


REFERENCES
PUBLISHED: MAY 2013
UPDATED: 2018



"